About Me
"What a privilege it has been to have served home seller and buyers in DC, MD and VA since 2004. Thanks to our loyal clients for their repeat business and trusting us with their referrals, we remain an almost 100% referral based business!"
- Monica.
Monica is based out of the Berkshire Hathaways HS PenFed Realty's Capitol Hill and Historic Old Town Manassas offices together with Elizabeth "Lizz" Gold, Youngling Homes' administrator and transaction coordinator.


Get to know us on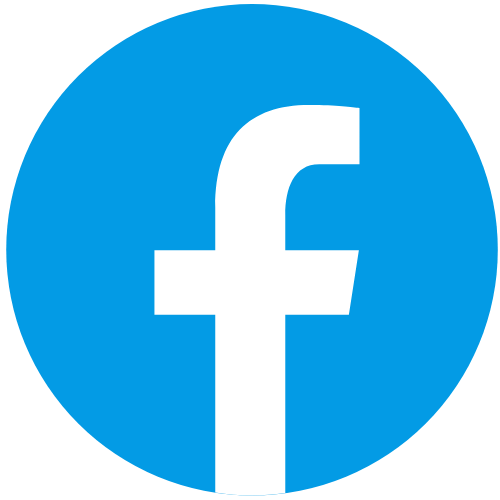 ! Feel free to ask me questions there, or just text or email me.

Cell Phone: (202) 213-9330
Email: Monica@YounglingHomes.com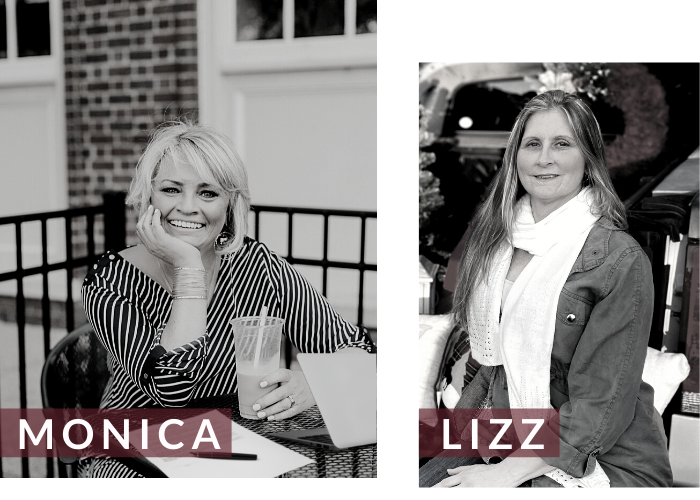 TESTIMONIALS
(Don't hesitate to let us know if you'd like to speak to previous clients)
Monica is an exceptional agent. She manages every detail from listing to closing. Amazed by her expertise in staging and advice of how to get top dollar while not pricing us out of the market. Sold in 2 days, multiple offers and above asking. I highly recommend trusting Monica Youngling with the sale of your home. Her assessment of market pricing and professional photos of the property generated multiple viewings. We sold our home much sooner and for more money than any other property in our neighborhood! Monica has an honest direct approach. We were highly impressed with her marketing skills. We have recommended Monica to others, who have called to tell us "thank you!" John & Linda A
Monica was a star. She was patient about showing us many properties until we honed in more precisely on what we were looking for. When we found the property we wanted to buy, she helped us move quickly to closing, clearing all hurdles in record time. I recommend her hightly! Matt Glasser
Monica sold our parents' home, the family home that we grew up in. From beginning to end she went above and beyond what we expected from a realtor. She appreciated the character and history of our house and helped us stage it for sale. She did an amazing job of showing us how to make our home attractive. Once it was ready for sale, she took it upon herself to visit with local merchants and meet people in the area around our house to let them know about the upcoming sale. She was ready and willing to have Open Houses every weekend until the house was sold! The thing that we appreciated about Monica was not just her knowledge of the industry and her incredible work ethic, but also the fact that she treated our house as if it were her own. From the beginning all the way through securing the contract and going through settlement, Monica was at work and taking care of the details. She gave us solid advice which enabled us to get a contract which we were very pleased with. We wholeheartedly recommend Monica to anyone who wants a realtor who knows the industry, will work and fight for you as well as care passionately for you and your home. Marianne
Monica was amazing! She is very knowledgeable of the area and was great in helping us narrow down the area we wanted to live. We looked in Maryland and Virginia trying to decide on commute. Monica found us the perfect home. I love the neighborhood and recommend Monica!! She will take great care of you and your family. Kristina
Monica Youngling was always available and ready to answer any questions or concerns we had. As new homebuyers, this was very valuable. She worked quickly, and was able to get us under contract for the exact house we wanted at the exact price we wanted within a few days of viewing it. Cameron
Monica Youngling was beyond expectations, the best realtor I could imagine. We had limited time to find a place and she handled the pressure professionally and catered exactly to our needs and what we were looking for, this allowed us to maximize limited time and find our perfect home. She was patient and knowledgeable. She made the entire process a breeze and was just as interested in finding the perfect place as ourselves. I would unhesitatingly use Monica again and recommend her to anyone. Will
Monica Youngling was incredible. She secured a showing of every home we asked to see, and she provided valuable feedback on each one, helping us to understand the value of things like grand new renovations without being overwhelmed by them in a way that made us miss little things that could later become big costs. Thanks to Monica, we ended up in a home that meets all of our needs (and even has a few bonuses!) in an area that makes for an easy commute, which was a big priority for us. Finally, she walked us through the entire offer-to-closing process, making sure we understood each step - a big plus for first-time home buyers like ourselves. Monica Youngling was truly the perfect realtor for us, and we are so grateful for her expertise and guidance! Danielle & Paul
Monica is a true professional. Based on our daughter's excellent experience whenMonica managed her sale, we began with a high level of confidence and were never disappointed. Her advice was outstanding at every stage, from initial planning, to staging, to the open house, and through the final sale considerations. We would highly recommend Monica to anyone needing quality real estate brokerage services in the Washington DC area. David and Bonnie Heaven
My husband and I LOVED working with Monica. We were nervous about the entire process (first time homebuyers), and Monica was there for us every step of the way. She was always willing to take a call and answer all our questions. If you're looking for someone who will invest time and attention to you and needs, look no further than Monica and her team. Megan J
Truly can't recommend Monica highly enough! As a first time buyer, I had a lot of doubts/questions at every weird hour of the day. Monica responded my questions almost immediately no matter the time of day and was always patient, kind, understanding, and informative. She has a wealth of information and contacts and took care of every part of the home buying process for me so there was very little stress on my part. I would definitely recommend Monica to anyone!! Adina
Monica is incredible! She has a fantastic knowledge of the area and market. She is incredibly responsive and comforting. She helped me find by dream home, and I will be forever grateful. I recommend her very highly! Sydney
Monica made every step of the buying process smooth and enjoyable. She is personable and went above and beyond for us - a joy to work with. Professional and engaging. We highly recommend her. Jennifer Brower
Monica was a pleasure to work with. She calmed my nerves and kept everything on-track for an on-time closing. Her expertise was invaluable. Maicie
My husband and I were very fortunate to have had Monica as our real estate agent in both the buying of our new home and the selling of our previous home. She was by our side every step of the way, helping us navigate our way thru this major change in our lives. Monica is extremely knowledgeable about the market and what buyers are looking for. We had 2 offers on our house within 4 days of listing thanks to her expert advice. She was really great to work with, extremely responsive - even on holidays and vacations! She stayed on top of things and thanks to her, both transactions went extremely smoothly. I recommend Monica highly to anyone considering buying or selling. She is a great real estate agent and an all around nice person. Lynn
I was incredibly lucky to have Monica at my side for my first real estate purchase. She was fantastic to work with and is one of the most genuine people I have ever met. Monica builds all of her relationships on open and honest communication -- and it works! From our first meeting, she made me feel totally at ease. She never stopped looking out for my interests (and general well-being!). I would recommend Monica without hesitation. Not only did I get the condo of my dreams, but I made a great friend in the process! Kim G
Monica has my highest regard as a friend and Realtor. Someone in my condo building referred me to her when the time came to sell my condo in Alexandria, VA. I had just retired and my father had just passed away. Monica was in touch with everything I needed to sell my condo and take all the worry out of moving to another city. It was my first time selling real estate and Monica educated me as we went. She knows the market there well and after 3 offers we were under contract the next day. n nMonica had my best interests at heart the whole way and being the total professional she is, got more for my condo than we had asked. She handled everything from start to finish as I had already moved; she is the total caring professional!!! Sharon Shears
As a federal employee, I made nine moves in my career. When I relocated back to Washington DC in 2013, I hired Monica to find a home. Her professionalism and dedication to finding the best home was truly one of a kind. This was by far the easiest and most pleasant experience I have ever had. Mike
Monica was a sweet, extremely professional and helpful, as well as charming presence by our sides throughout the house-searching process. She quickly understood our family's needs and demonstrated great caring, always going the extra mile on our behalf. Throughout the process she showed that she really loves her job, and kept reaffirming our confidence in her reliability and trustworthiness. We loved working with her and we would recommend her to any family, friend, or colleague. Elena
I had a positive experience! Monica was helpful and sold my property quickly. She listened to my needs and was easily available to help me. She kept me informed, communicating with me throughout the entire process. I would recommend her to someone in need of Real Estate services! Happy Seller
Monica helped me to buy my first condo. As everyone knows it was very
stressful...yet she made the whole thing fun. She has a great knowledge of the
business and held my hand from start to finish. I would whole heartedly recommend her to everyone with real estate needs. Elena
I was truly impressed with her professional excellence in delivering superb services and constant updates throughout the sales process, given the fact that I was out of the country, and was back only for the signing of the contract! Vanita T.
Monica's professionalism, integrity, attention to detail and good nature made our
house-buying process incredibly stress free and very enjoyable. She was accessible and more than capable of answering our questions, and went above and beyond the call to assist us in our search for a new home. We were given solid advice about how to make an offer in a manner that would leave us in a favorable position, even in a competitive situation. As a result, not even five weeks after we started looking, we are moving into our new home! JM Kincaid
Monica is an excellent Realtor with a lot of experience. She helped accommodate
our needs, as far as our new home, and always kept us informed of every detail as necessary. She was patient and very helpful, and, ultimately, helped us reach the goal of our dream home. We are recommending Monica to all our friends and family! Marylu
When we were looking for a home in DC, we spend hours online looking for the
right agent...and we found Monica! She...was...AWESOME! We cannot describe
how many times she bent her schedule to fit ours and that alone was great, but her knowledge of the home buying process, business savviness and overall superb work ethic got us a great deal! This lady doesn't just find you the right house for the right price, she will stick by you even after the deal is closed! And, believe us, that means a lot! Sylvia